LCD landing indicator
Lcd model: indicator lcd available in blue or black background.
Fast Fixing: frontal mounting with frame or fl ush mounting on 1.2 and 2mm faceplates through soldered studs.
Screen: lens polycarbonate (shock-proof and anti-crash).
Colours: white LED on blue background or 5 diferent colours (navy blue, white, yellow, green and red) on black background.
Wiring: screws or pre-wired connectors (AMP or JST).
Common: positive or negative.
Power supply: 12/24Vdc +/- 10%.
Signals: fl oors, arrows, out of service.
Optional signals: sent alarm and overload signal.
Integrated and programmable three-tone chime.
Easy programming by a dedicated integrated keyboard.
32 stops in binary code, 11 stops 1 wire for fl oor.
64 stops in indipendent mode (magnetic sensors).
Up and down arrow (40,5mm).
Available in CAN and RS485 serial version.
Possibility to implement binary, inverted binary, BCD, Gray and 7 segments codes.
FRAME – Chrome / Gold / Anthracite.
OPTIONS – Vandal proof glass for the fl ush mounting version.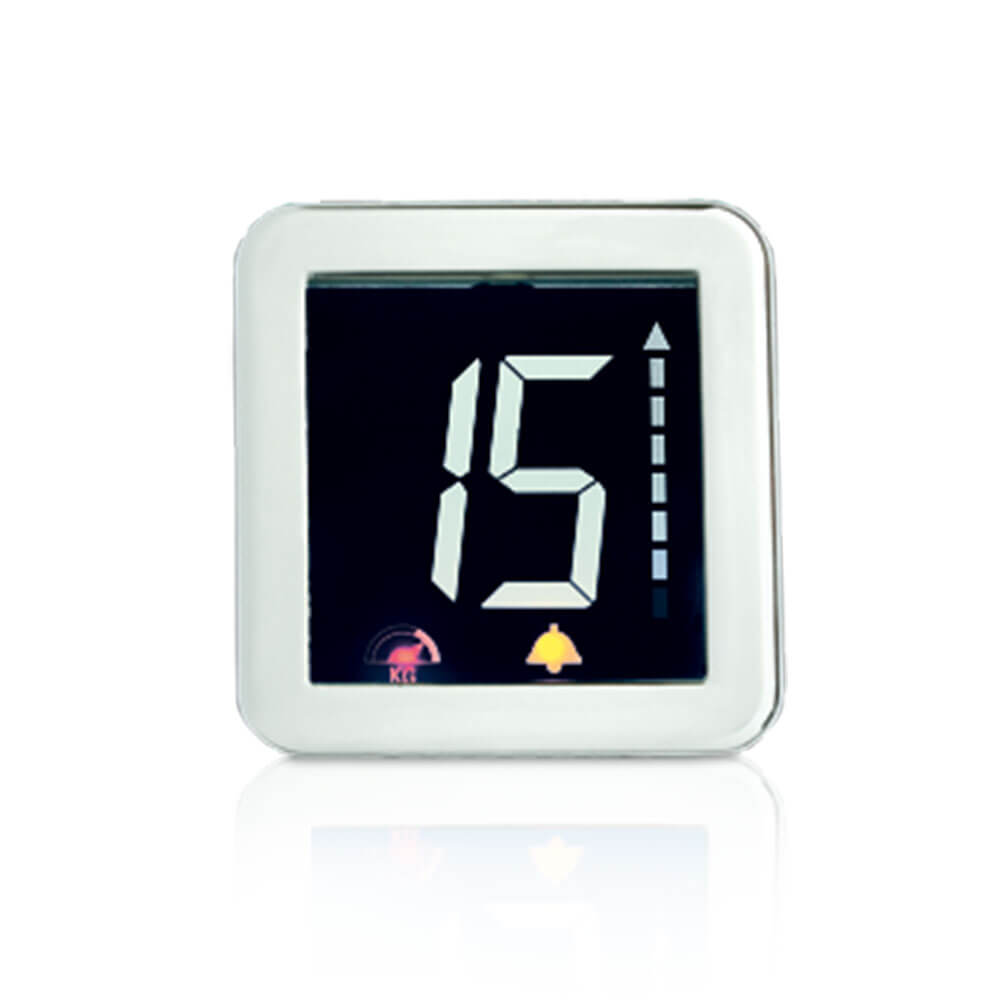 Model with black background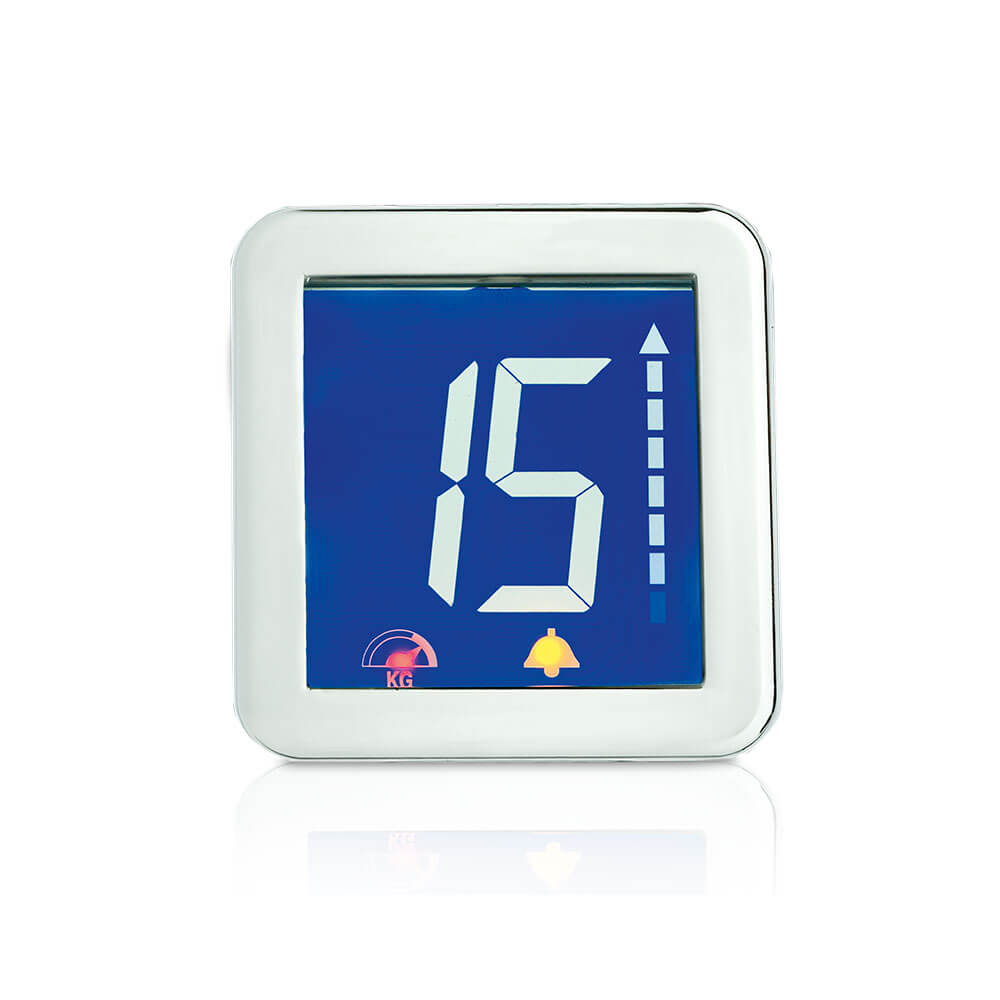 Out of service
Overload signal (red)
Alarm sent signal (yellow)
ICARO_DPL_D11 (Parallel version)
ICARO_DSR_D11 (Serial version)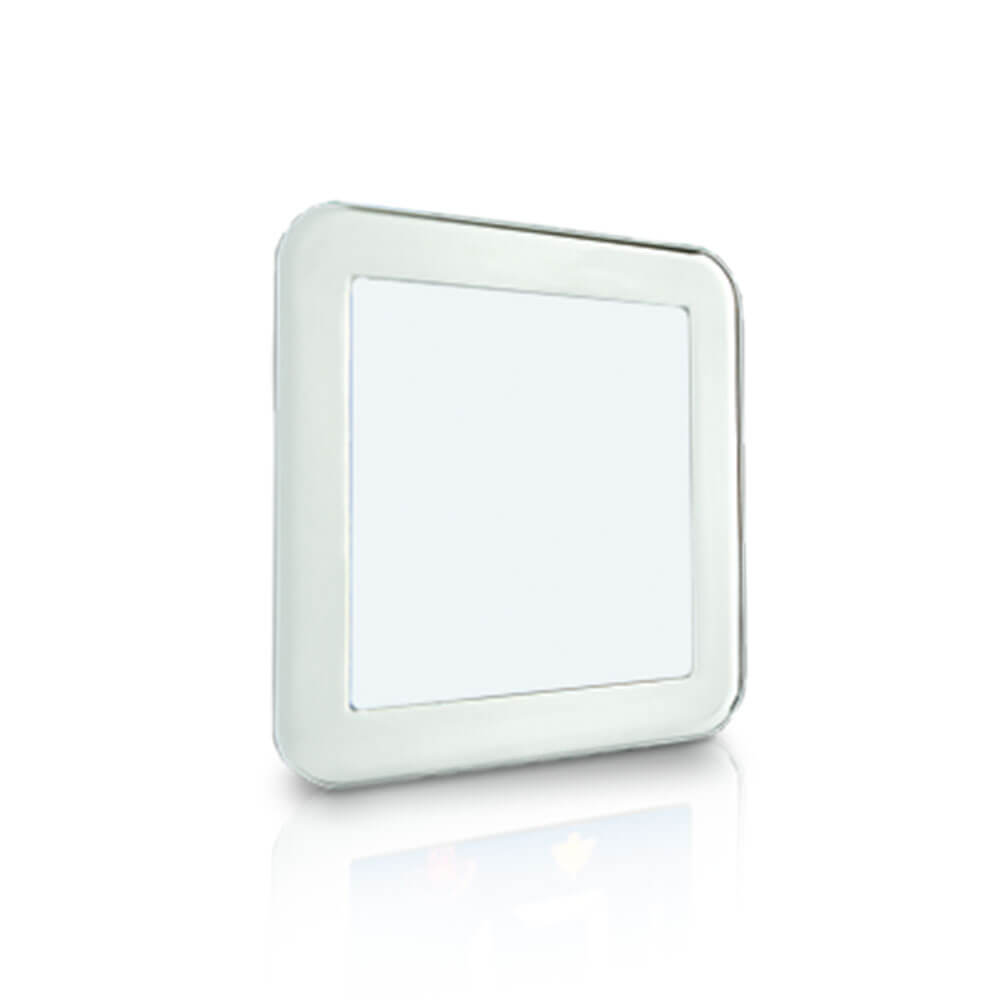 EL01
Small car emergency light
Power: 1 Watt