Push button with braille
Complies with UNI EN 81-70
BRAILLE INCLUDED IN THE PUSH BUTTONS
Body: polycarbonate pushbutton with raised symbol (EN 81-70 standards) and Braille
Bezels: metallized ABS in gold or chrome
Mounting: the button is put into the cutout (Ø 32,2) from the front and fi xed by threaded ring
Faceplate Thickness: 0,7 mm to 5 mm
Pressel: polycarbonate with stainless steel AISI 304 or gold/black pvd coated fi nishes; tactile (raised) and lluminated legend(s)
Contacts: 1 micro switch o 2 micro switches
Wiring: PIN or pre-wired connectors (AMP or JST)
Illumination: Led 12V o 24V AC/DC 20mA
Stroke: 1,2 mm
Avg. life: 2.000.000 activations
Degree of protection: IP51
Lightings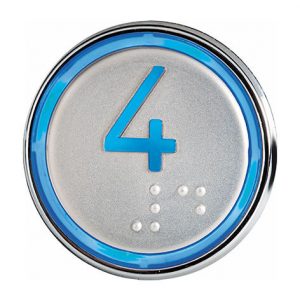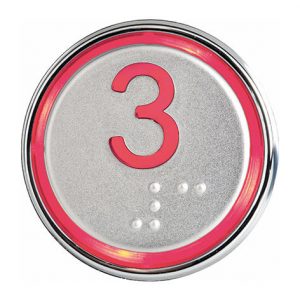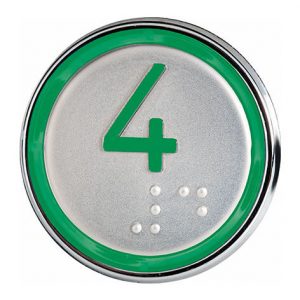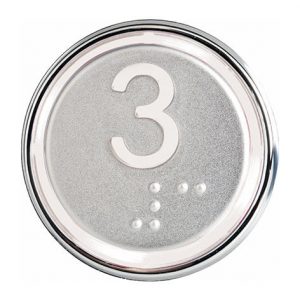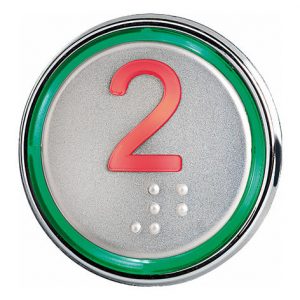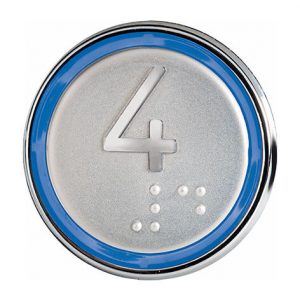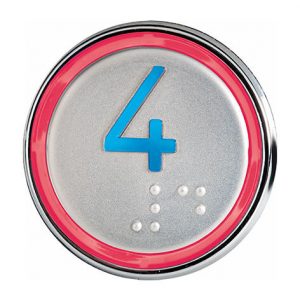 Bezels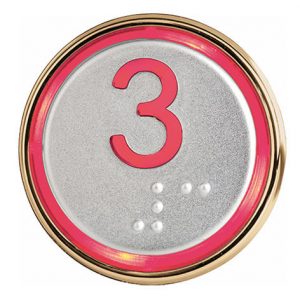 Round Metallized ABS in gold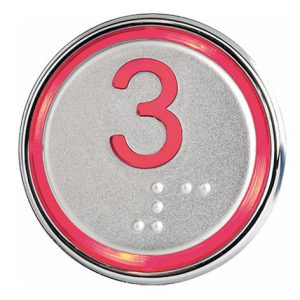 Bead blasted stainless steel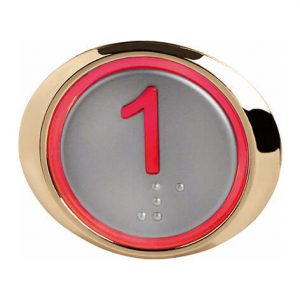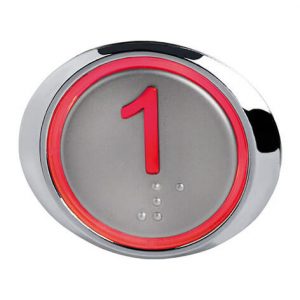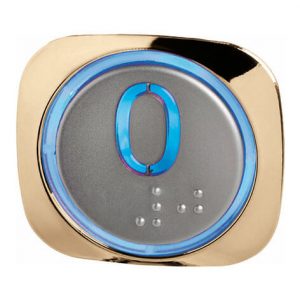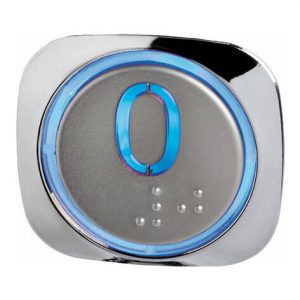 Finishes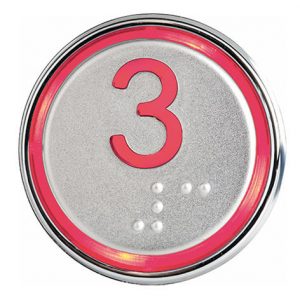 Pvd Bead blasted stainless steel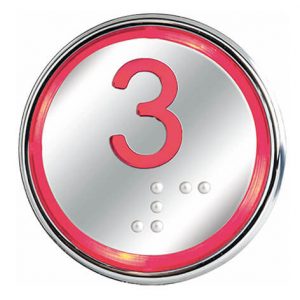 Pvd Mirror stainless steel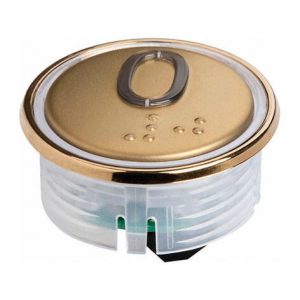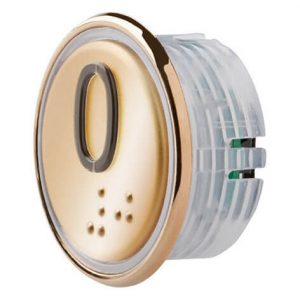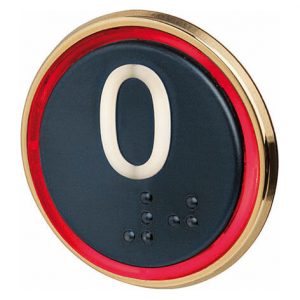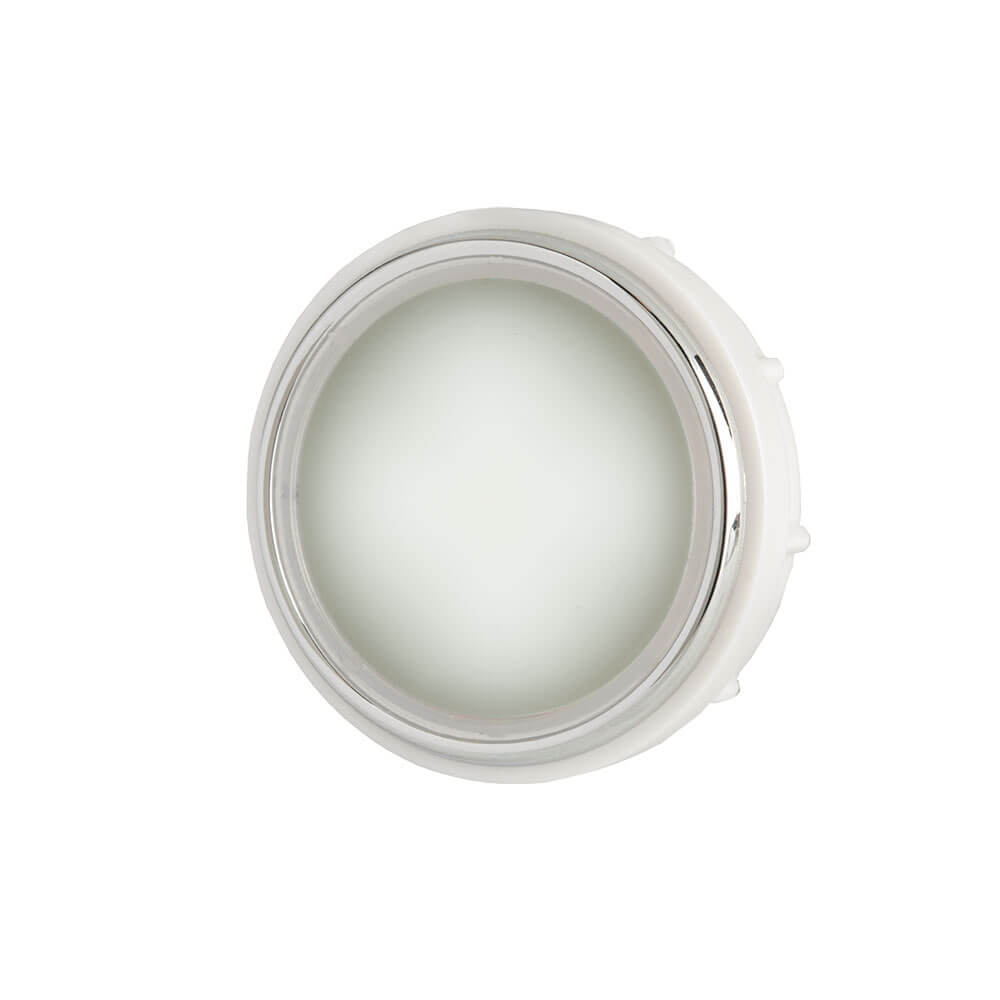 VENUS LEM
Round emergency light
Body: polycarbonate pushbutton with white emergency light integrated.
Bezel: metallized ABS (gold and chrome) or stainless steel.
Mounting: the emergency light is put into the Ø 32,2 cutout from the front and fi xed by threaded ring.
Faceplate thickness: 0,7mm to 5mm.
Wiring: pre-wiring (12V or 24V) or Pin connectors (12V and 24V).
Degree of protection: IP51 or IP54.